Leadgene provides two selection of Conjugation kits for customers, which were special for conjugate tag to antibody or protein.
In addition, Conjugation kits has been promoted the development of experiment, such as Flow, Western blot, ELISA, IHC and other research.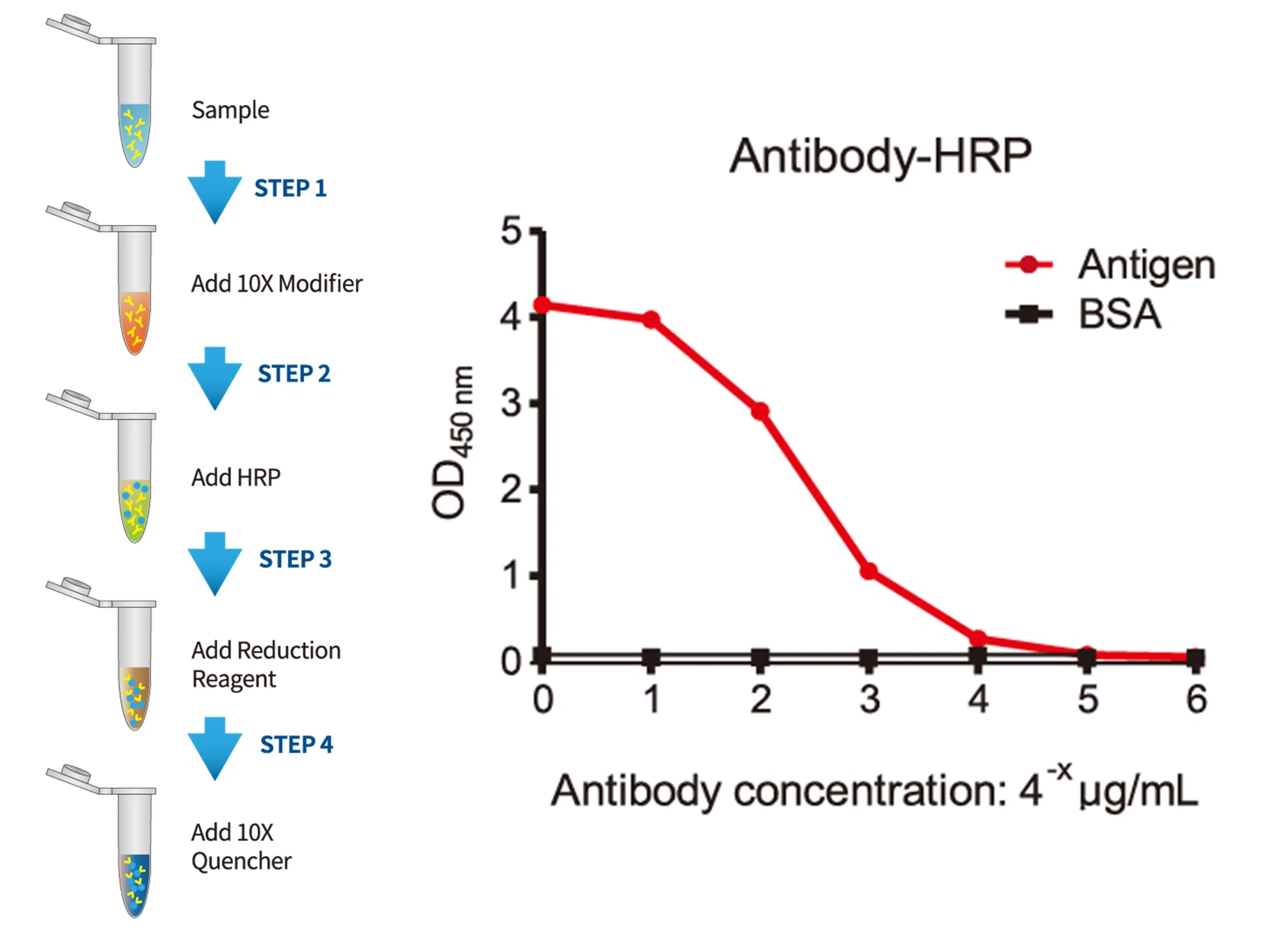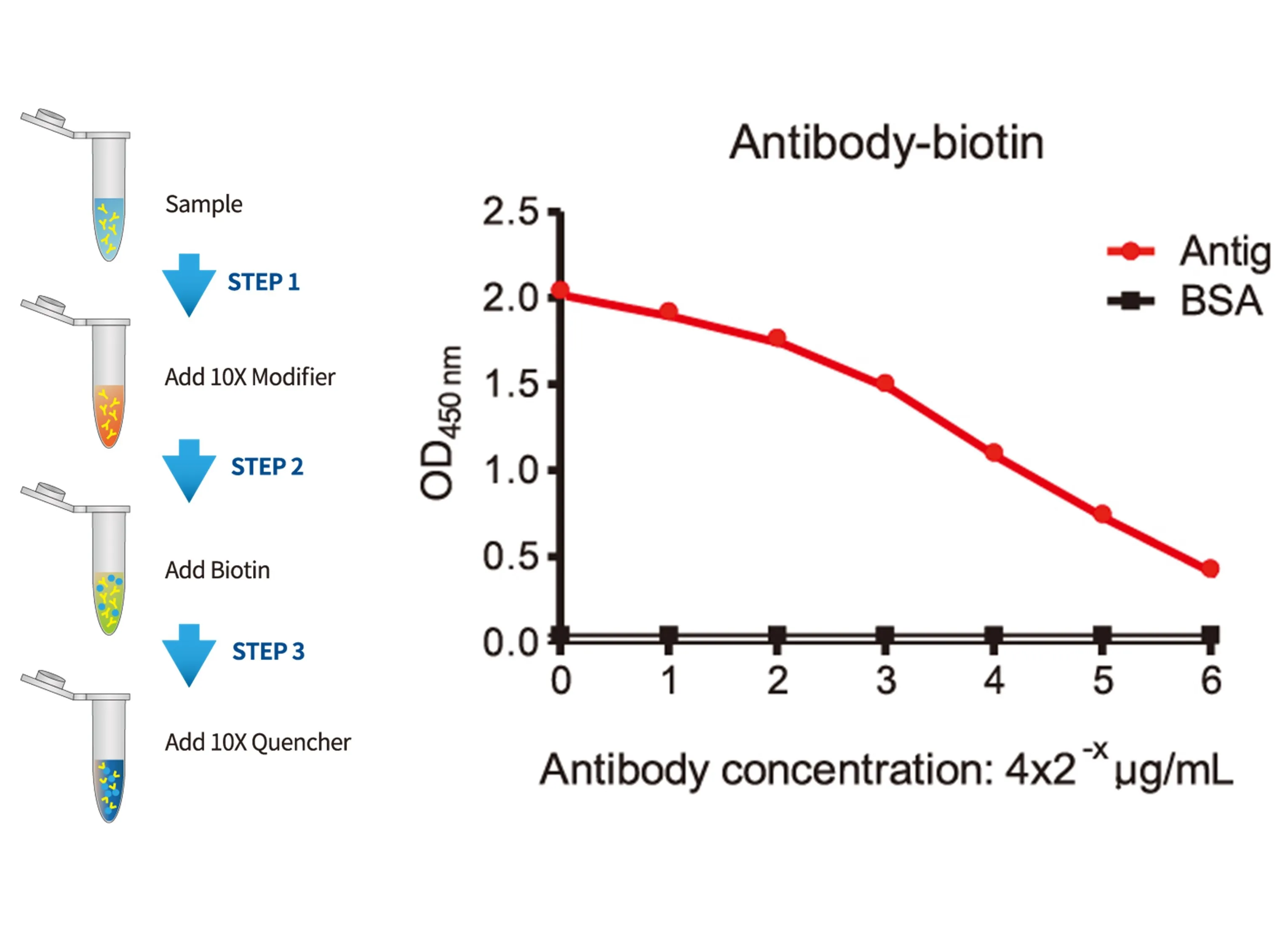 The labeling efficiency of HRP and Biotin can be determined from the efficiency of antibody-antigen binding.
Advantages:
High efficiency for Labeling
Simple and fast
Can conjugate the desired substrate for you