Transfection is a usual methodology that introduces exogenous nucleic acids into eukaryotic cells to study functions of interest genes or production of a target protein. By its incorporating materials and instruments in practice, transfection can be classified into chemical and physical methods. Since nucleic acid molecules whether large DNA plasmids or small interfering RNA oligonucleotides, are hydrophilic and bearing negative charges, they cannot directly penetrate plasma membrane. Therefore, several commercial transfection reagents are developed to facilitate the delivery of DNA and RNA molecules through cell membrane and reaching into the nucleus.

A variety of synthetic carriers mostly cationic polymers or lipids serve the critical factor in the reagents of chemical transfection, because they can electrostatically adsorb to nucleic acids and compatibly fuse with phospholipid components of cell membrane. Such amphiphilic properties may be explained by their structural features which generally contain a hydrophilic headgroup (usually a protonable amino nitrogen there), a linking functional group and a hydrophobic backbone. Biodegradable polyethylenimine (PEI) and chitosan are two prominent examples of cationic polymers capable of performing transfection in vitro and in vivo into various cell lines and tissues. Having capability to condense nucleic acids to form transfecting complexes comparable to said polymers, liposomal transfection reagents are typically composed of one "major" cationic lipid with a "helper" neutral lipid i.e., the DOTAP-DOPE mixture in the famous LIPOFECTAMINE®. Mechanisms of cellular transfecting complexes uptake involves caveolae- and clathrin-mediated endocytosis. Cost efficiency and differential degrees of cytotoxicity, sensitivity to medium compositions and transfection performance among different cell types often weigh one's option between these two kinds of reagents.

HyFect® is a cationic polymer-based transfection reagent elaborately developed by Leadgene BioMed. Attributed to the specialized formula, HyFect® not only deals with important issues such as cytotoxicity and serum sensitivity, but also conducts high transfection efficiency compatible with both DNA and RNA across multiple cell lines. The entire transfection procedure can be completed within thirty minutes and removal of serum is not required. There are tested results and feedback citations of HyFect® shown below.
HyFect® provides better transfection efficacy for 293T and BHK-21 cells compared with competitor I (Figure 1). HyFect® exerts higher cell viability compared with Competitor I and J in transfecting Huh-7 cells (Figure 2). HyFect® has been tested for various cell types (Table 1) and cited by many scientific articles (Table 2). In addition, HyFect® can introduce microRNA and successfully knockdowns expressions of target genes (Figure 3).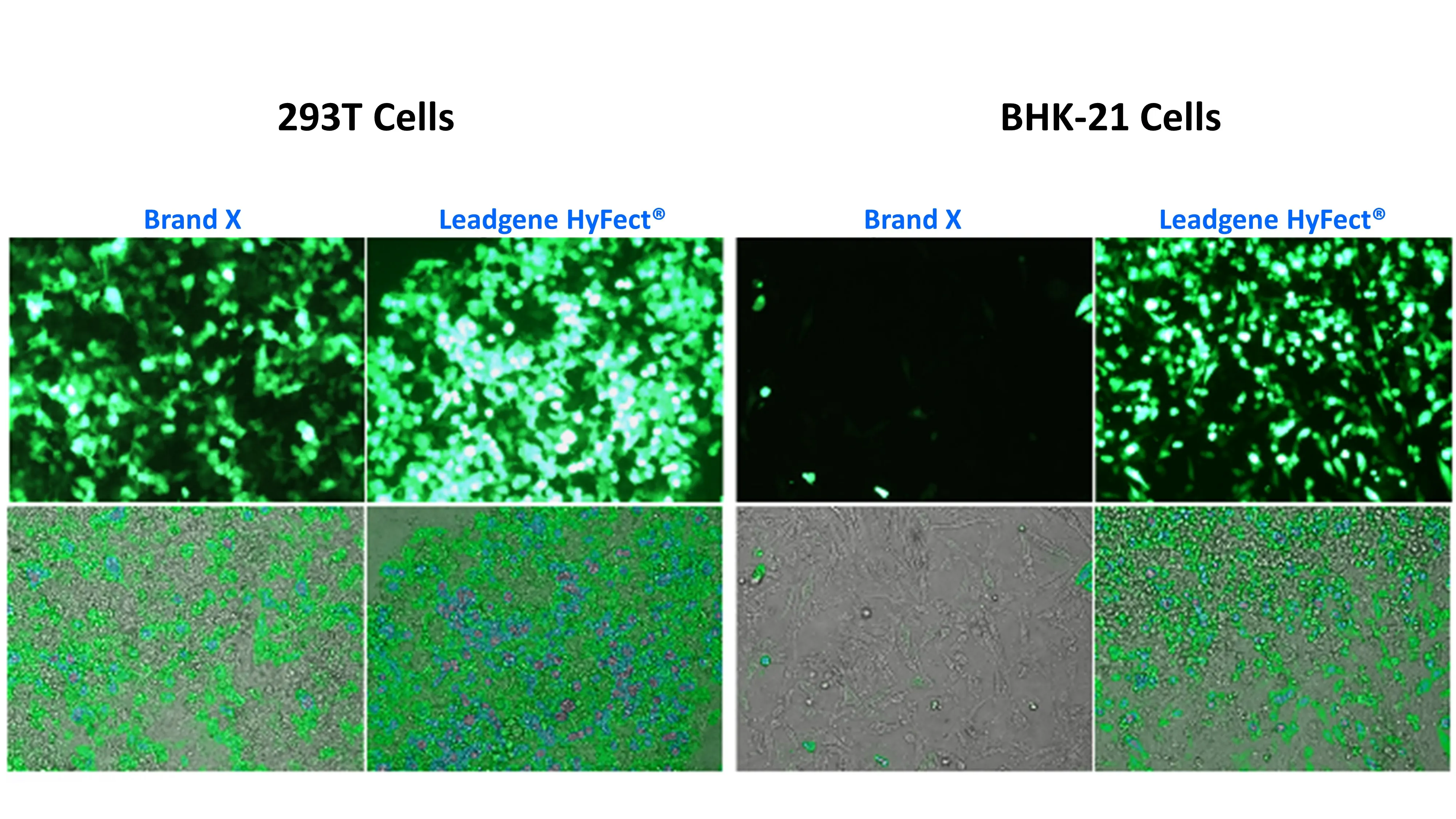 Figure 1. Comparison of transfection efficacy between HyFect® and Competitor I in (A) 293T cells and (B) BHK-21 cells .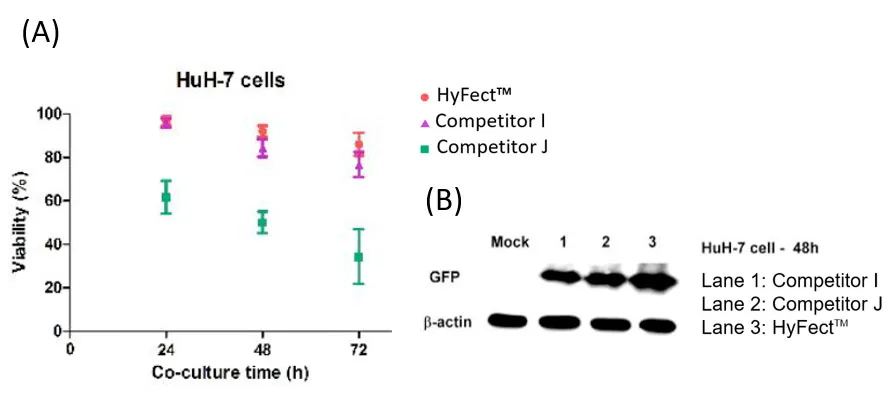 Figure 2. (A) Cytotoxicity of transfection reagents. (B) Overexpression of GFP in Huh-7 by Competitor I, competitor J, and HyFect®.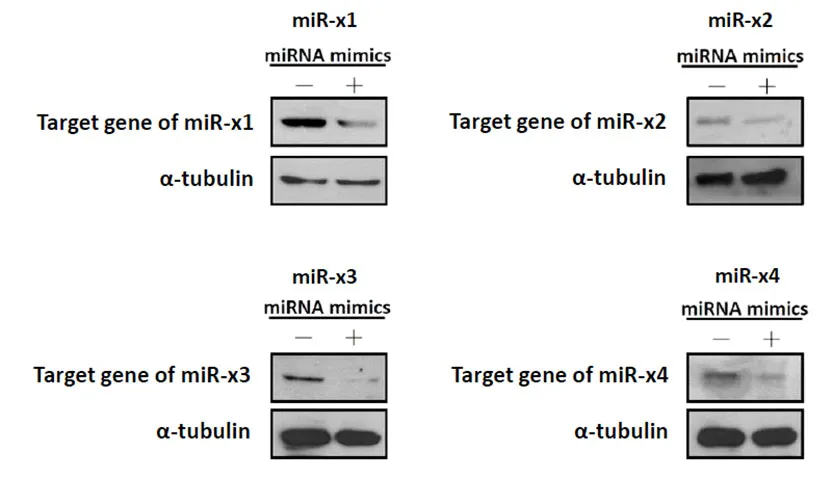 Figure 3. Transfection of miRNA by HyFect® to knockdown target gene expression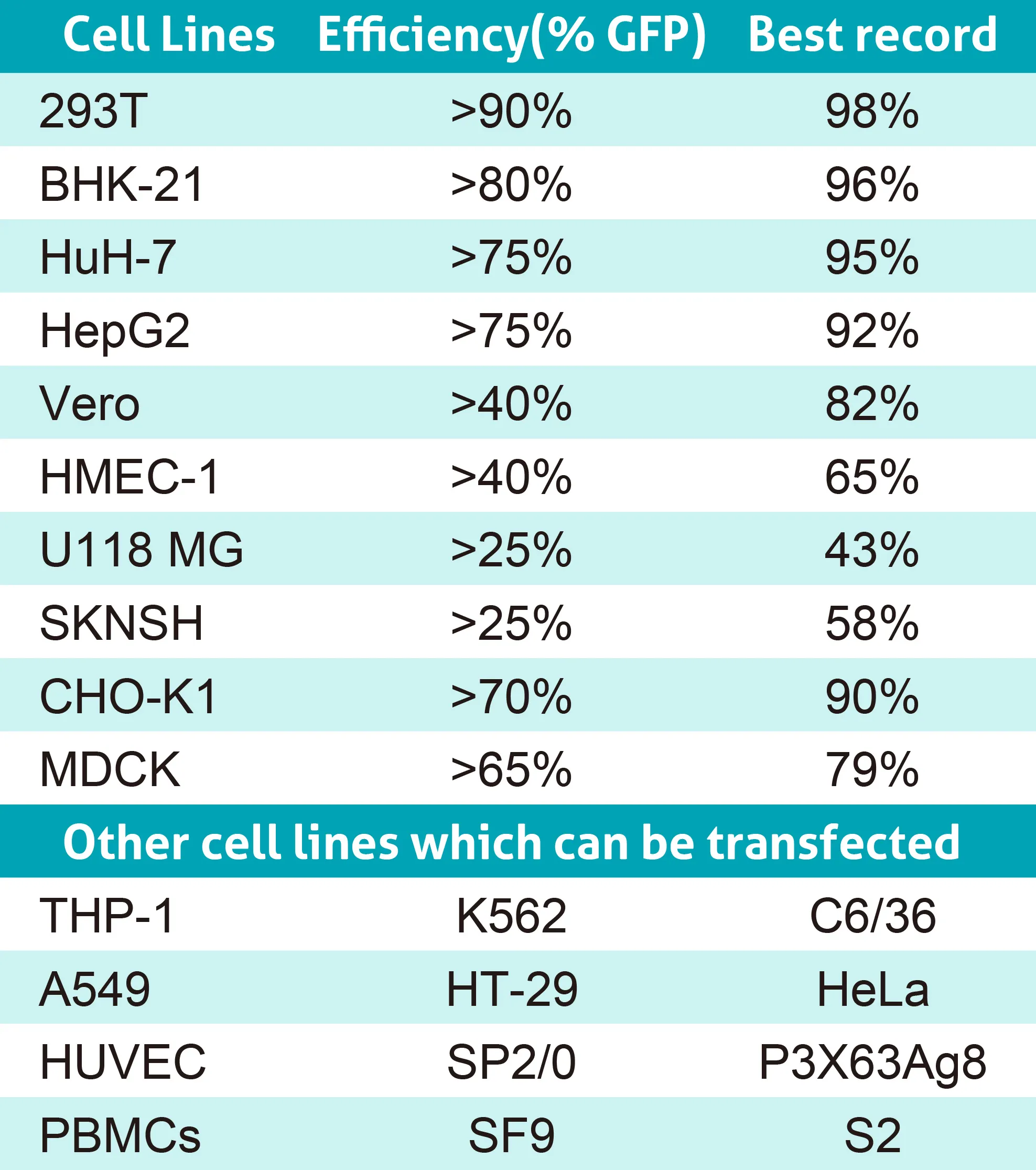 Table 1. Transfection efficacy of HyFect® in multiple cell lines

Table 2. Citation of HyFect®