T7 RNA polymerase is a powerful enzyme used for in vitro transcription applications and a good ancillary material for molecular biology experiments.
With its high efficiency and versatility, T7 RNA polymerase allows for producing large quantities of RNA from both DNA and RNA templates. Its high specificity also ensures accurate and reliable RNA synthesis. Whether conducting gene expression studies or developing RNA-based therapeutics, T7 RNA polymerase is an essential tool in your laboratory arsenal.
Leadgene provides top-quality T7 RNA polymerase that delivers outstanding performance and reliability, allowing you to achieve accurate and reproducible results in your research.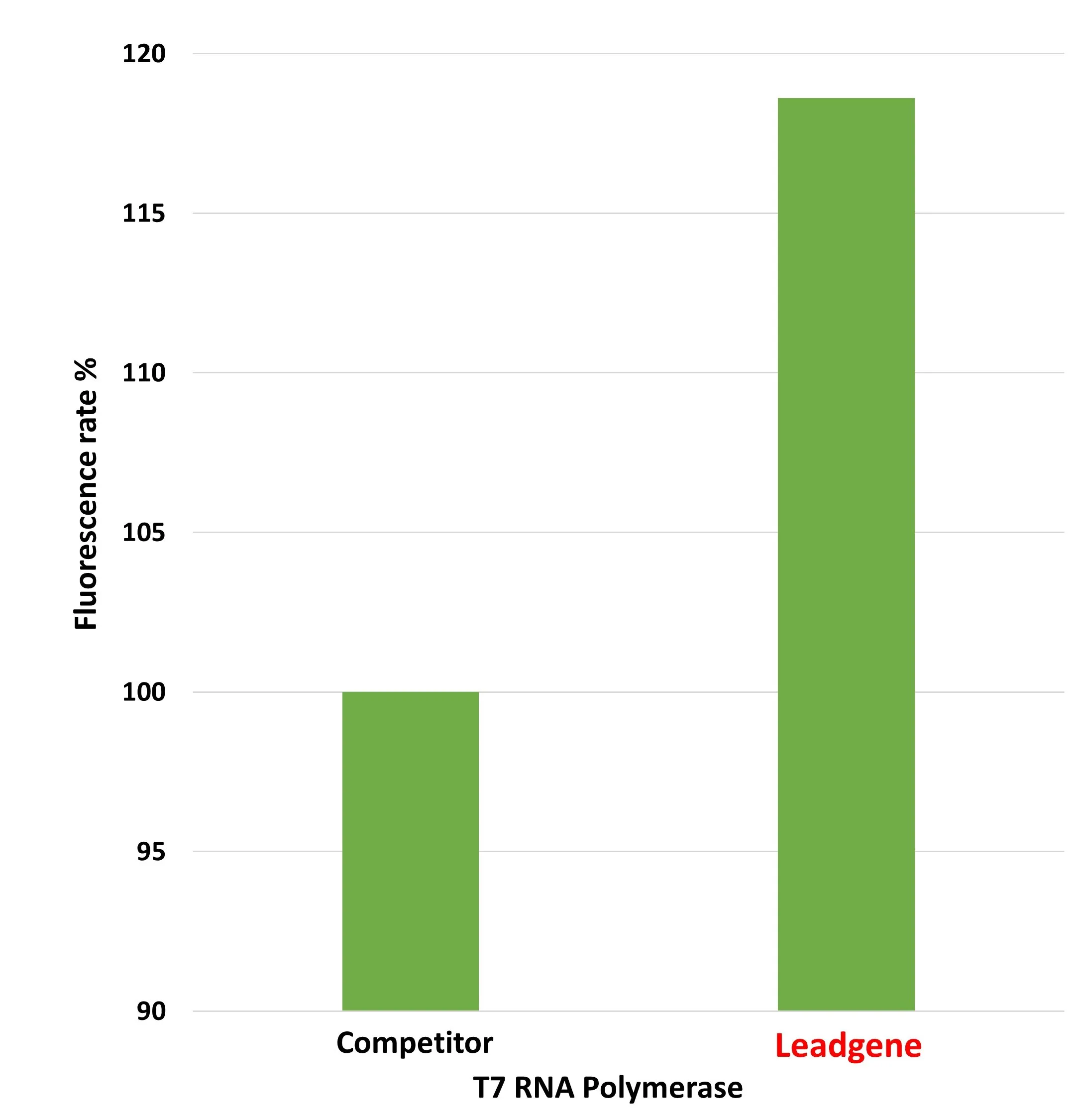 Leadgene T7 RNA polymerase is the perfect choice for all your research needs, and we're confident you'll be pleased with the results.
T7 RNA Polymerase ELISA Kit
Optimize Your Research with Precise Residual T7 RNA Polymerase Detection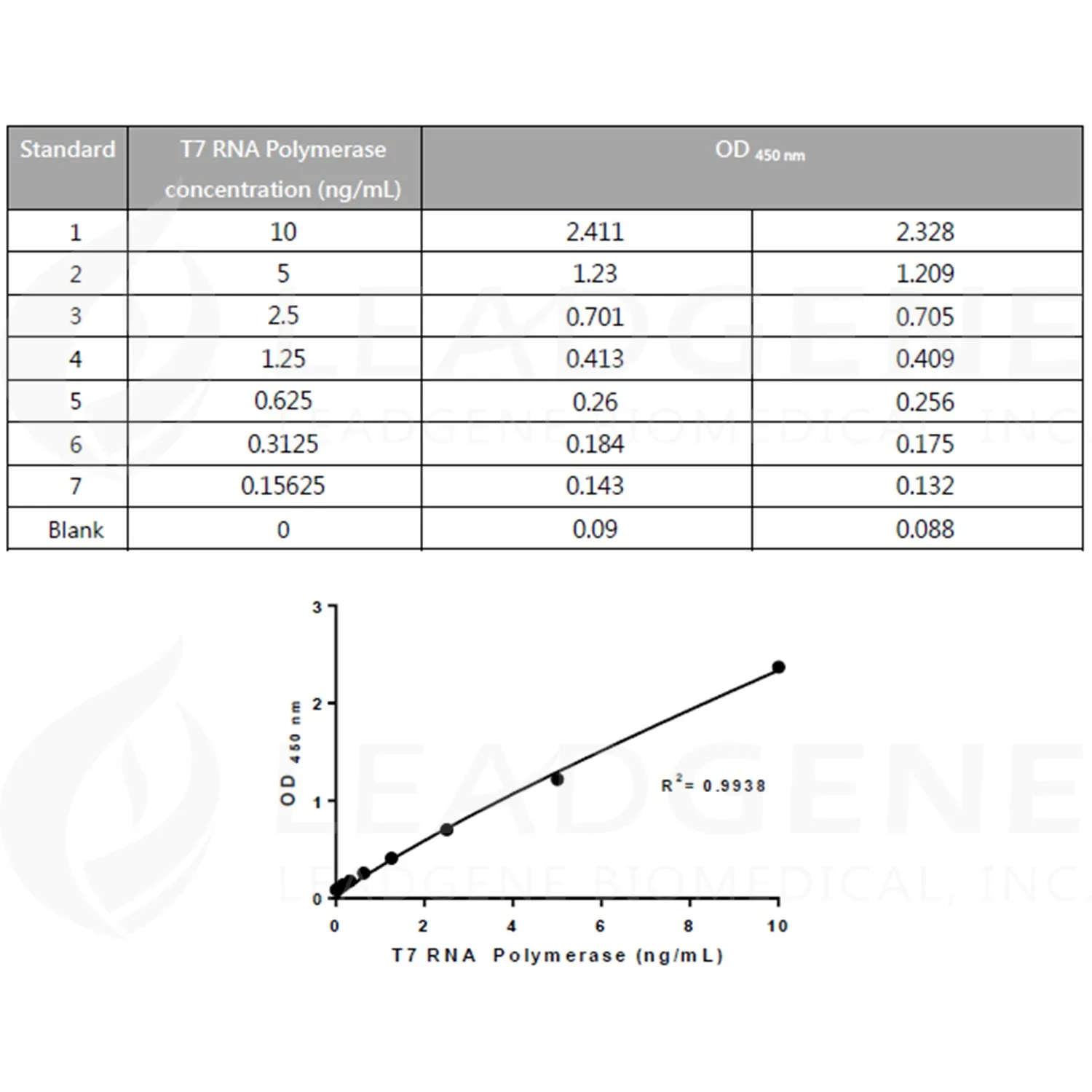 Our kit provides precise, quantitative detection of T7 RNA Polymerase levels in your sample solutions.
Specifically tailored for scientists using T7 RNA Polymerase as an ancillary material, it excels in measuring post-process residual T7 levels.

Boost the credibility of your research and build confidence in your findings with our rigorously tested, reliable kit.
Make our T7 RNA Polymerase ELISA kit your choice to enhance lab accuracy and efficiency - the ultimate solution for residual ancillary material detection.