During the COVID-19 pandemic, Taiwan's leading supplier of diagnostic reagent raw materials, Leadgene Biomedical, Inc., contributed 60-70% of the domestic reagents required, resulting in significant operational growth. As the pandemic subsides, the company's uremic toxin detection kit, which has been under development for a decade, has taken the lead. Relying on its immunoassay technology platform, Leadgene employs a CRDMO (Contract Research Development Manufacturing Organization) model, providing comprehensive, customized services. Looking ahead, Chairman Chuang Yung-Chun aims to achieve an initial public offering (IPO) within the next three years.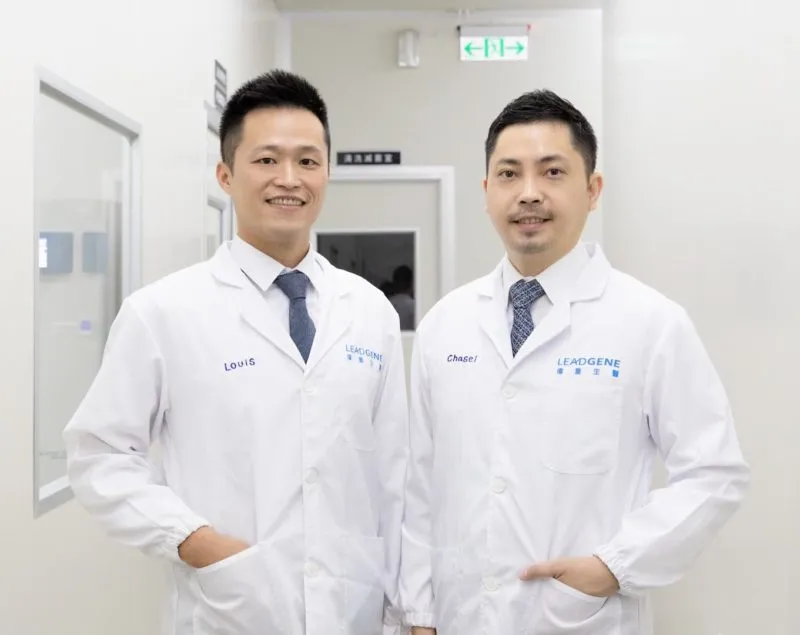 Supplying Diagnostic Reagent Raw Materials in Response to Urgent Pandemic Needs
During the pandemic, medical resources became a strategic necessity globally, resulting in a shortage of imported diagnostic reagent raw materials. However, this scenario also presented domestic Taiwanese suppliers with a unique opportunity. Chuang Yung-Chun stated that it was under these circumstances that Leadgene Biomedical emerged as a reliable supplier. The company's stable development platform completed the creation of the first compatible antibody in just four months, successfully integrating it into the customer's production line.
Chuang emphasized the need for a balance between supply and demand within the industry. In the past, Taiwan heavily relied on imported diagnostic reagents, often tethered to original equipment manufacturers, impeding the development of domestic reagents. The pandemic disrupted this dynamic, and as production capacity expanded, Leadgene Biomedical undertook systemic optimization. With a portfolio of 400-500 products, the company isn't confined to COVID-19 diagnostic reagents, thus capable of catering to diverse requirements. Even in a post-pandemic world, Leadgene will continue to provide customers with the raw materials necessary for new product development.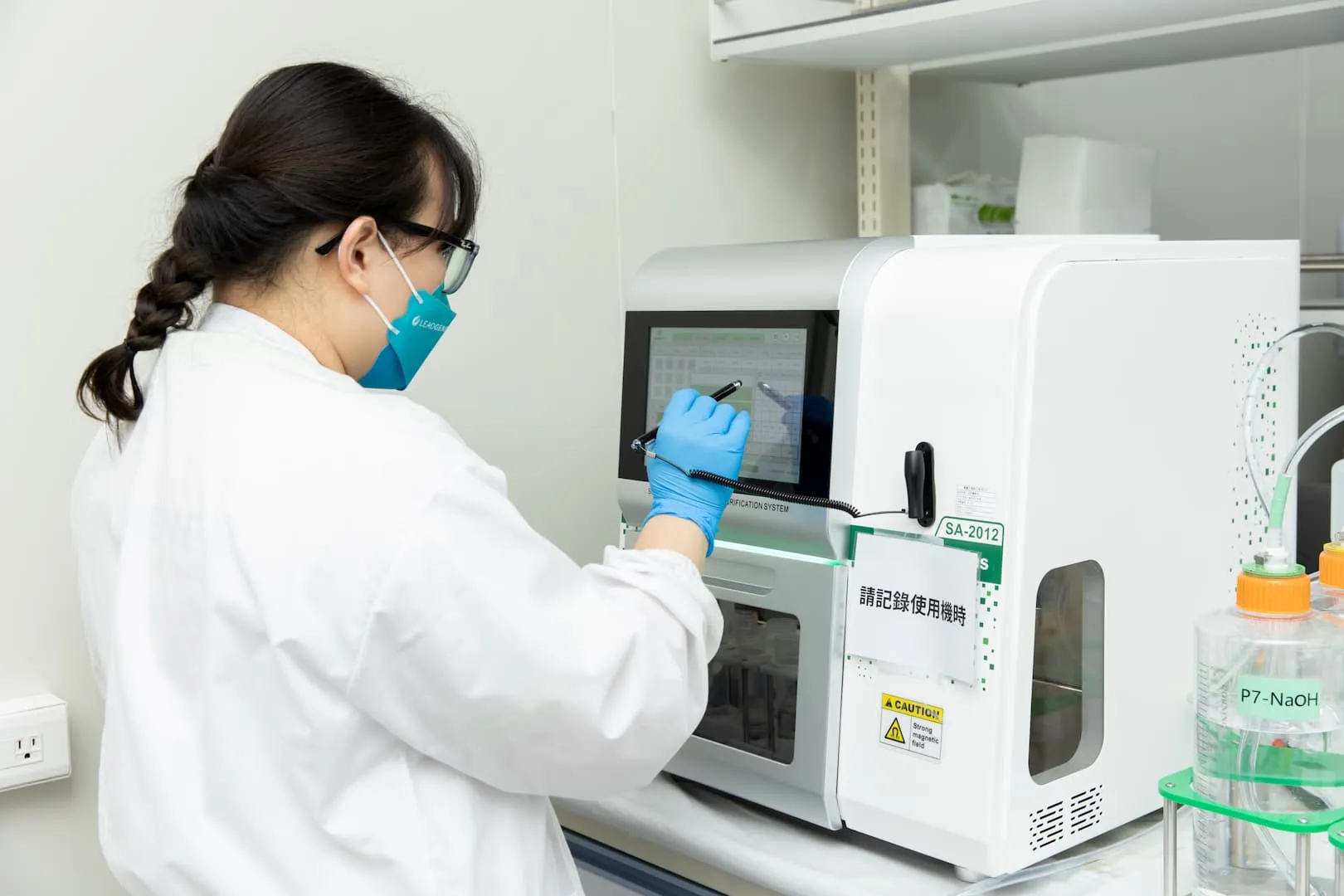 Core Technology Derived from Immunological Analysis Platform
The robustness of Leadgene Biomedical's supply chain primarily stems from its core immunological analysis technology platform. Chuang Yung-Chun underscored that the original intent behind manufacturing diagnostic reagents was product development, specifically focusing on reagents not available on the international market. Given that development typically spans 7-12 years, they targeted a "uremic toxin detection kit" from the very beginning. However, as biotech development requires financial sustenance, Leadgene Biomedical established its supply of reagent raw materials.
Chuang identified its capacity to produce antibodies as a key attribute when discussing the critical technology of the immunological analysis platform. To conduct rapid tests, one requires raw materials like antibodies to detect antigens or antigens to detect antibodies. Prior import restrictions constrained the scope and depth of development, but Leadgene Biomedical doesn't convert raw materials into final products. Instead, it develops and manufactures superior raw materials, thus enabling customers to produce excellent end products.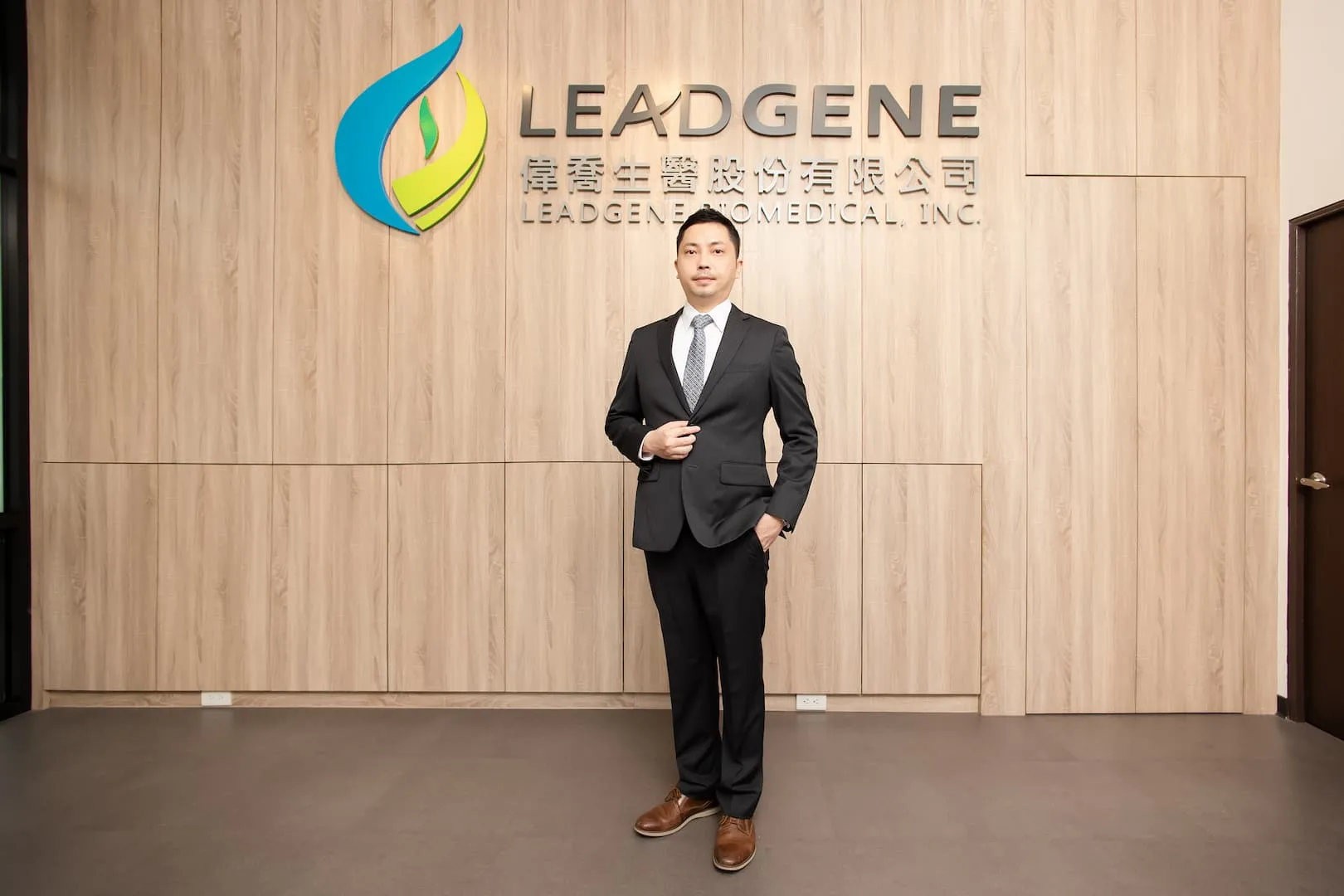 Building Supply Chain Resilience through the CRDMO Model
Chuang likened the process to franchising a breakfast shop: if all products originate from upstream raw materials, the costs are high and lack distinctiveness. However, suppose Leadgene Biomedical can aid customers with development— even co-developing new products—and incorporate them into the platform for testing to discover optimal solutions. In that case, this embodies the CRDMO model that Leadgene aims to realize.
The so-called CRDMO model spans from early-stage contract research development to manufacturing. Chuang Yung-Chun shared that Leadgene Biomedical employs its technical platform to identify targets. For example, once it's identified that a specific index for a certain cancer is surging, it could serve as a predictive risk marker for the disease. Subsequently, Leadgene can initiate regulatory design and complete comprehensive contract research development, saving customers significant time and costs.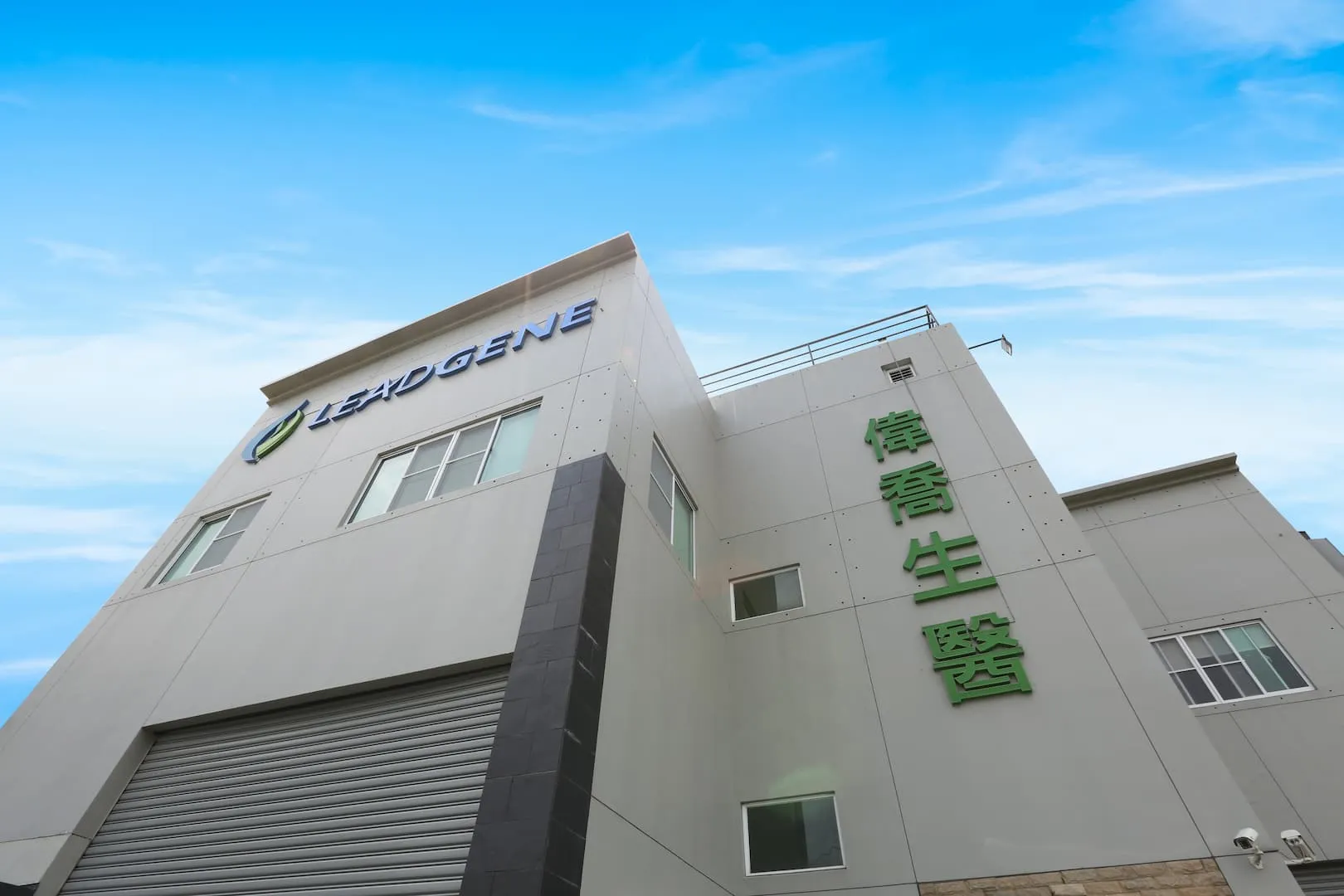 Uremic Toxin Detection Kit Primed for Distribution
The development model of Leadgene Biomedical's technical platform has reached a pinnacle with a ten-year masterpiece. Chuang Yung-Chun underscored that examining kidney functions require high-throughput screening, a feat not easily accomplished with nucleic acid methods for point-of-care testing. Instead, a more adaptable approach is necessary. They found that while kidneys usually excrete uremic toxins, they fail to do so during anomalies. Hence, they can assess a patient's kidney function and treatment effectiveness by testing for indoxyl sulfate, a type of uremic toxin in blood serum samples.
Chuang Yung-Chun revealed that the 'uremic toxin detection kit' has now been submitted for examination and registration of Taiwan's medical devices and is set to become part of phased public health plans. Their goal is to establish a Taiwanese database, reaching more patients. International applications are in progress in Japan, China, Vietnam, the Philippines, Singapore, and Malaysia, primarily targeting the Asia-Pacific region. The product is poised to greatly benefit kidney disease patients, dialysis patients, regular health checkups, and preventive medicine in the future.
As Leadgene Biomedical celebrates its tenth anniversary, it's outlining its operational objectives for the next decade. Chuang Yung-Chun expressed his ambition for Leadgene Biomedical to attain its IPO goal within the next three years as swiftly as possible and to connect the upstream and downstream of Taiwan's biotech industry to the global market. This goal is of utmost significance, as Leadgene Biomedical aspires to play a pivotal role in cell therapy, vaccine development, and diagnostic reagents, propelling the overall industry towards improved competitiveness and true localization of the biotech industry supply chain.