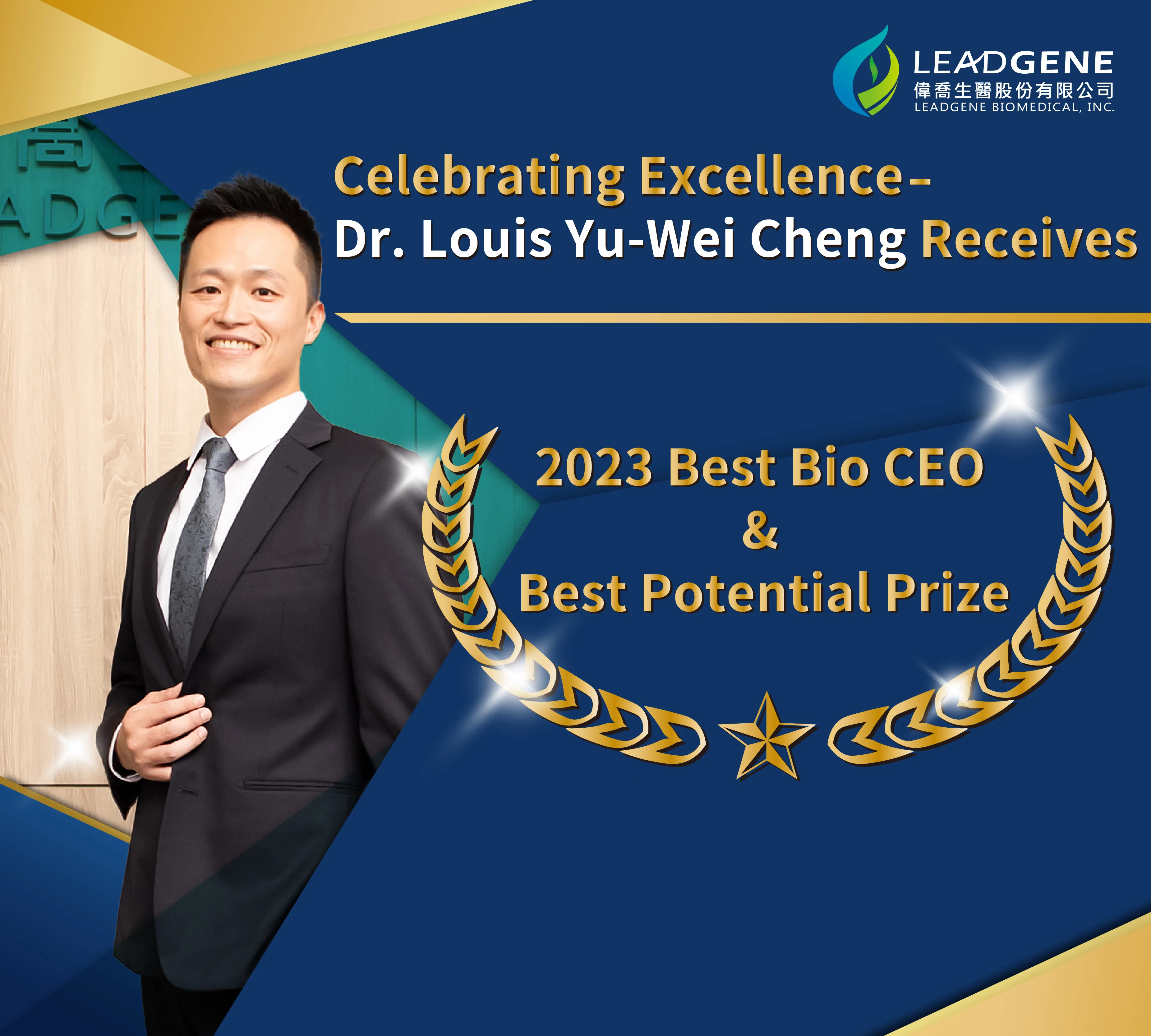 We are thrilled to announce that our esteemed CEO, Dr. Louis Yu-Wei Cheng, has been awarded the 2023 Best Bio CEO - Second Prize, along with the Best Potential Prize.
This prestigious recognition celebrates Dr. Cheng's exemplary leadership and innovative approaches in the biotechnology sector.
Under his guidance, Leadgene Biomedical has successfully navigated through challenges and scaled new heights, contributing significantly to advancements in the field.
We extend our heartfelt congratulations to our CEO and look forward to achieving further milestones together in the future.