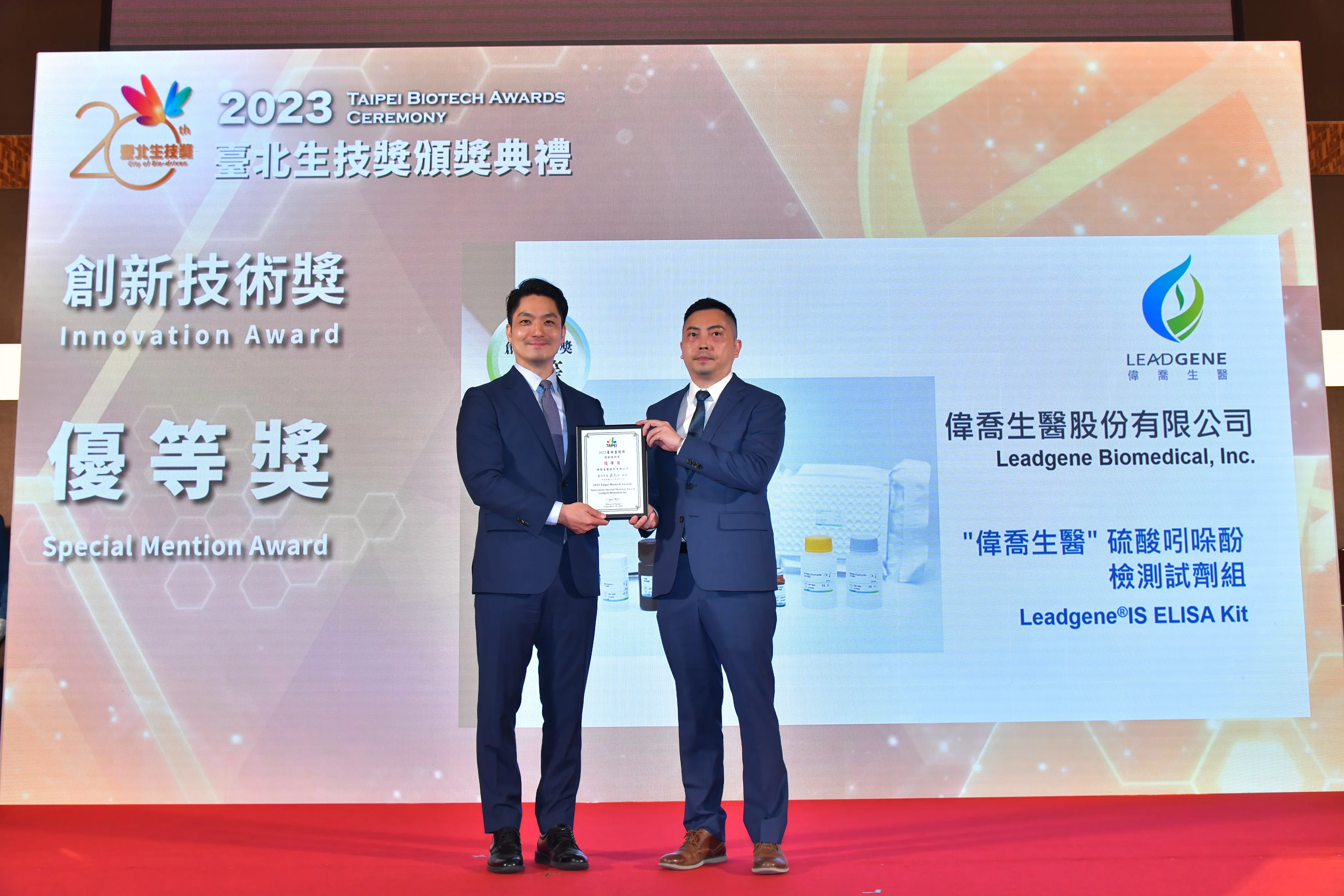 We are thrilled to announce that Leadgene has been honored with the prestigious 2023 Taipei Biotech Awards - Innovation Award Special Mention Awards. This accolade recognizes our commitment to advancing the field of biotechnology through groundbreaking research and innovative solutions.
This award stands as a testament to the ceaseless efforts of our team and the visionary leadership that drives us. We would like to express our sincere gratitude to the Taipei City Hall and Taipei Biotech Awards committee for acknowledging our contributions to the biotech industry.
As we continue our journey, this recognition fuels our ambition to push the boundaries of what is possible in biotechnology, aiming to bring transformative changes to healthcare, environmental sustainability, and beyond.