Leadgene Biomedical, Inc. has made a splash at the global market of antibodies since the COVID-19 outbreak occurred in 2019. Leadgene Biomedical establishes the core technology for unique antibody discovery, therapeutic antibody engineering, and diagnostics platform development based on nine-year-experience.
Leadgene Biomedical has been dedicated to developing therapeutic antibodies and manufacturing raw materials for diagnostics for years. By integrating the research resource and clinical data, Leadgene Biomedical has achieved the CE mark from the EU and manufacturing license approval from the Ministry of Health and Welfare in Taiwan. Furthermore, in April 2020, Leadgene Biomedical cooperated with a listed company in developing COVID-19 rapid tests.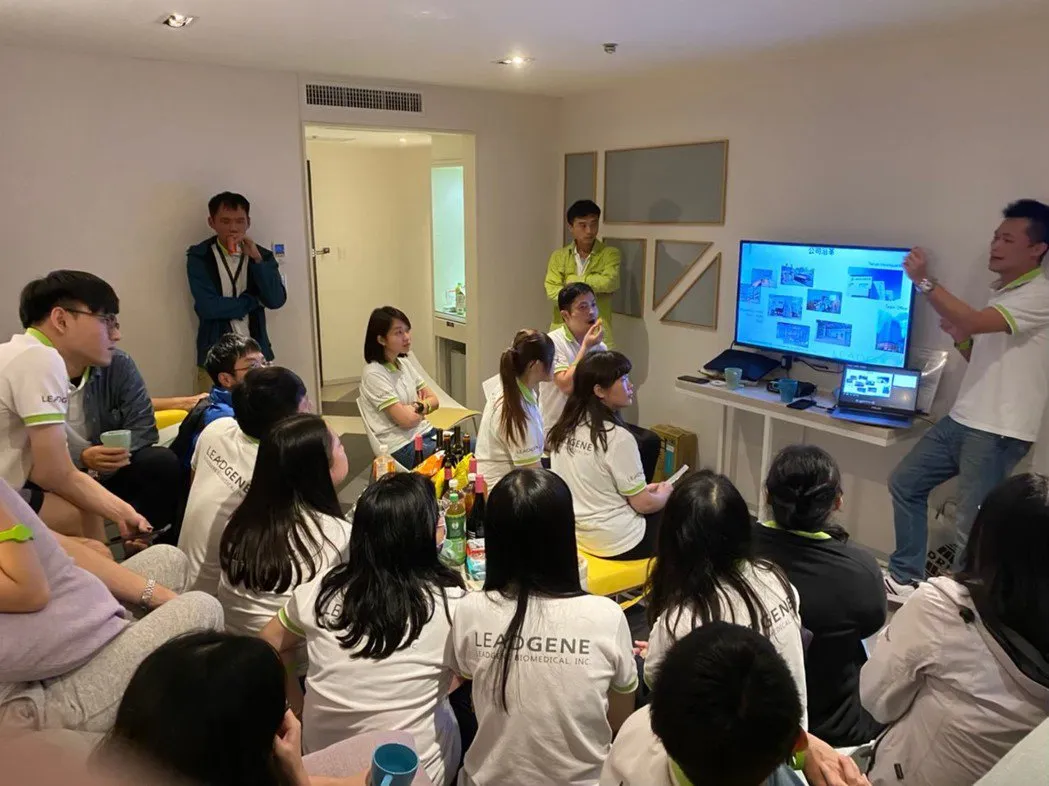 "It seems that the current situation makes us shine, but I view all the prosperity results from our determination, diligence, and long-time investment. Most important, we attend to the details, which make our profession." The Leadgene Biomedical Chairman, Dr. Yung-Chun Chuang, said during the interview with Economic Daily News.
Leadgene Biomedical provides professional one-stop customized service from the initial experimental design to product manufacturing. "We are responsible for the whole process, and we take care of everything! To fulfill this aim, we usually ask tons of questions to our clients. For instance, what is your purpose for obtaining the antibody? Any difficulty during the intermediate stage? We want to know all the mechanics of the project. Clients sometimes were wondering why so many questions, but that's how we roll!" The chairman grinned.
"Leadgene Biomedical is not an expert in an ivory tower but a critical cog in the machine." Dr. Yung-Chun Chuang sets the benchmark for biomedical enterprises. The chairman and the CEO, Yu-Wei Cheng, lead the company into a prosperous new era. Leadgene Biomedical possesses the most comprehensive antibody development platform and the high-speed process of manufacture. During the COVID-19 pandemic, the demand for SARS-CoV-2 related products rises sharply, bringing Leadgene Biomedical an enormous increase in sales. And the opportunities in the market drive the company's growth.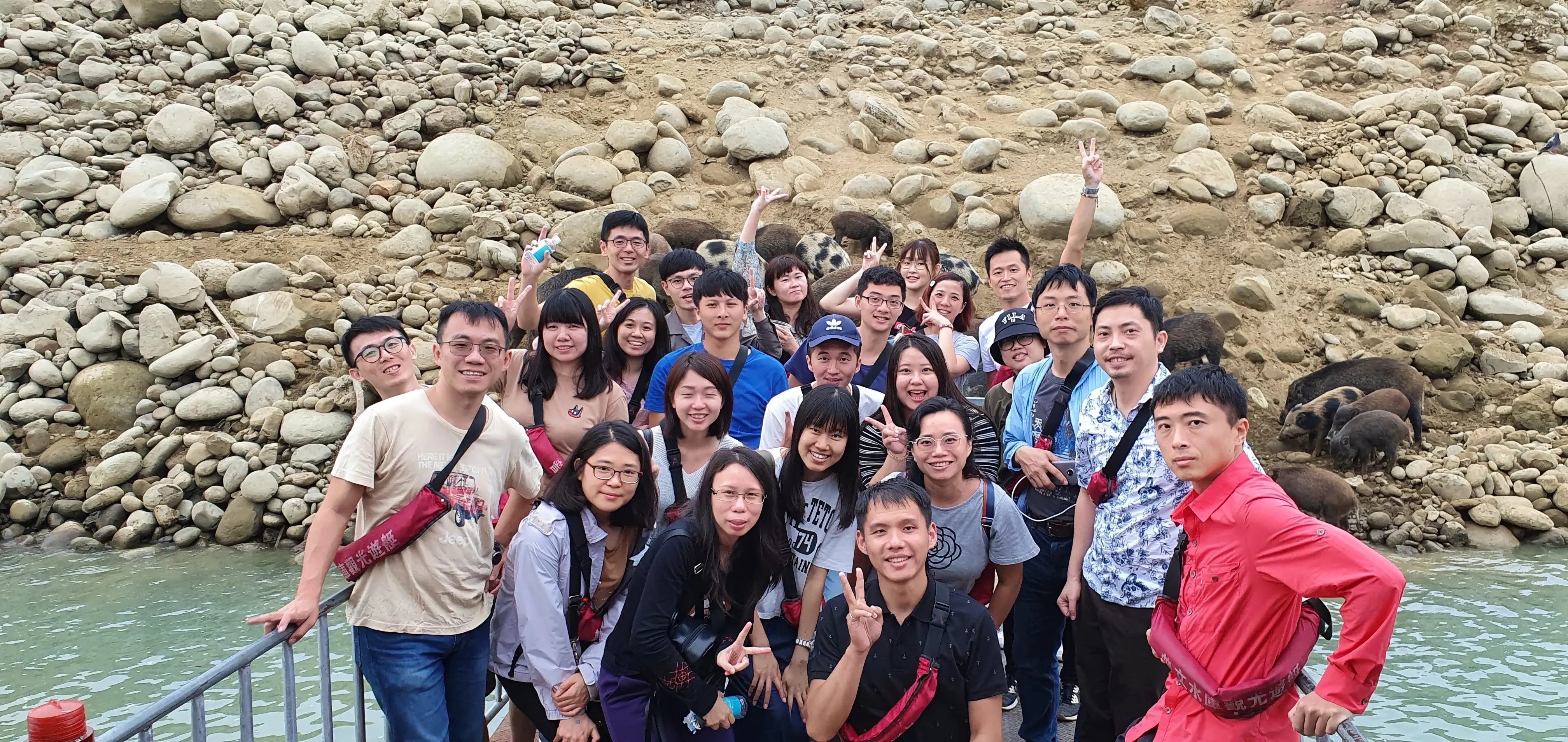 "We had a start-up dream while we were in graduate school." The chairman said. The two founders of Leadgene Biomedical, Yung-Chun Chuang and Yu-Wei Cheng, were classmates in The Department of Medical Laboratory Science and Biotechnology, National Cheng Kung University. After graduation, Yung-Chun Chuang continued in academia and obtained his Ph.D. degree. Meanwhile, with the experience of clinical diagnosis, Yu-Wei Cheng performed alternative military service in Africa for one year, and then, he worked in diagnostics development.
For once, in Taiwan, most of the antibody-related products were imported from overseas. Nevertheless, Yung-Chun Chuang and Yu-Wei Cheng both have knowledge of antibody and protein development, and they are also familiar with clinical diagnosis. They believed that they had adequate ability to innovate their own antibody products. Although two of them were on a different path after graduate school, they met again and established Leadgene Biomedical, Inc.
Leadgene Biomedical steadily accumulates experience of antibody/protein development and diagnosis platform establishment. With advanced core technologies and high-quality manufacturing, Leadgene Biomedical achieved ISO13485 approval and GMP certification.
Leadgene Biomedical has cooperated with four listed companies and has provided COVID-19 related raw materials to manufacturing for rapid test production. Compared with the same period last year, the revenue rises 125%.
In the latest decades, several emerging infectious diseases took place. The CEO knows the impact of rapid tests on disease control. Therefore, he spearheaded the development of antibodies and diagnostics. On the other hand, another concerned disease attracted the CEO's attention – chronic kidney disease (CKD). Thousands of people suffer from CKD in Taiwan. According to the Taiwan Ministry of Health and Welfare, it costs 53.3 billion NT dollars (USD $1.9 billion) to Medicare beneficiaries in 2019. CKD has become the most expansive disease in Taiwan.
The traditional method for protein-bound uremic toxin detection is Liquid chromatography–mass spectrometry (LC-MS). LC-MS is expensive, time-consuming, and inconvenient. To address this issue, Leadgene Biomedical develops LEADGENE® Indoxyl Sulfate (IS) ELISA Kit. It is the first protein-bound uremic toxin IVD globally, and the IVD is CE Mark approval for IVD applications in the European Economic Area (EEA). Also, Leadgene Biomedical obtains patents in the USA and Taiwan for the anti-IS antibodies and the IS IVD.
The CE marked LEADGENE® Indoxyl Sulfate (IS) ELISA Kit (Cat. No. 00201) quantitatively detects the uremic toxin - indoxyl sulfate in the human serum. Compared with the traditional method, up to eighty samples can be examined at once by using the ELISA kit. It is a rapid, highly sensitive, low-cost, high throughput, and user-friendly tool to monitor IS level in vitro diagnostic.
Furthermore, Leadgene Biomedical is also applying for the Registration of In Vitro Diagnostic Medical Device in Taiwan. The chairman highlights the importance of using ELISA as a platform for detection: "It is not only for the CKD prevention but also the evaluation of CKD treatment. Our IS ELISA kit can detect IS levels and assess the renal function after medication. This provides critical information in clinical."
Economic Daily News: https://money.udn.com/money/story/5635/5488936
▼CLICK HERE