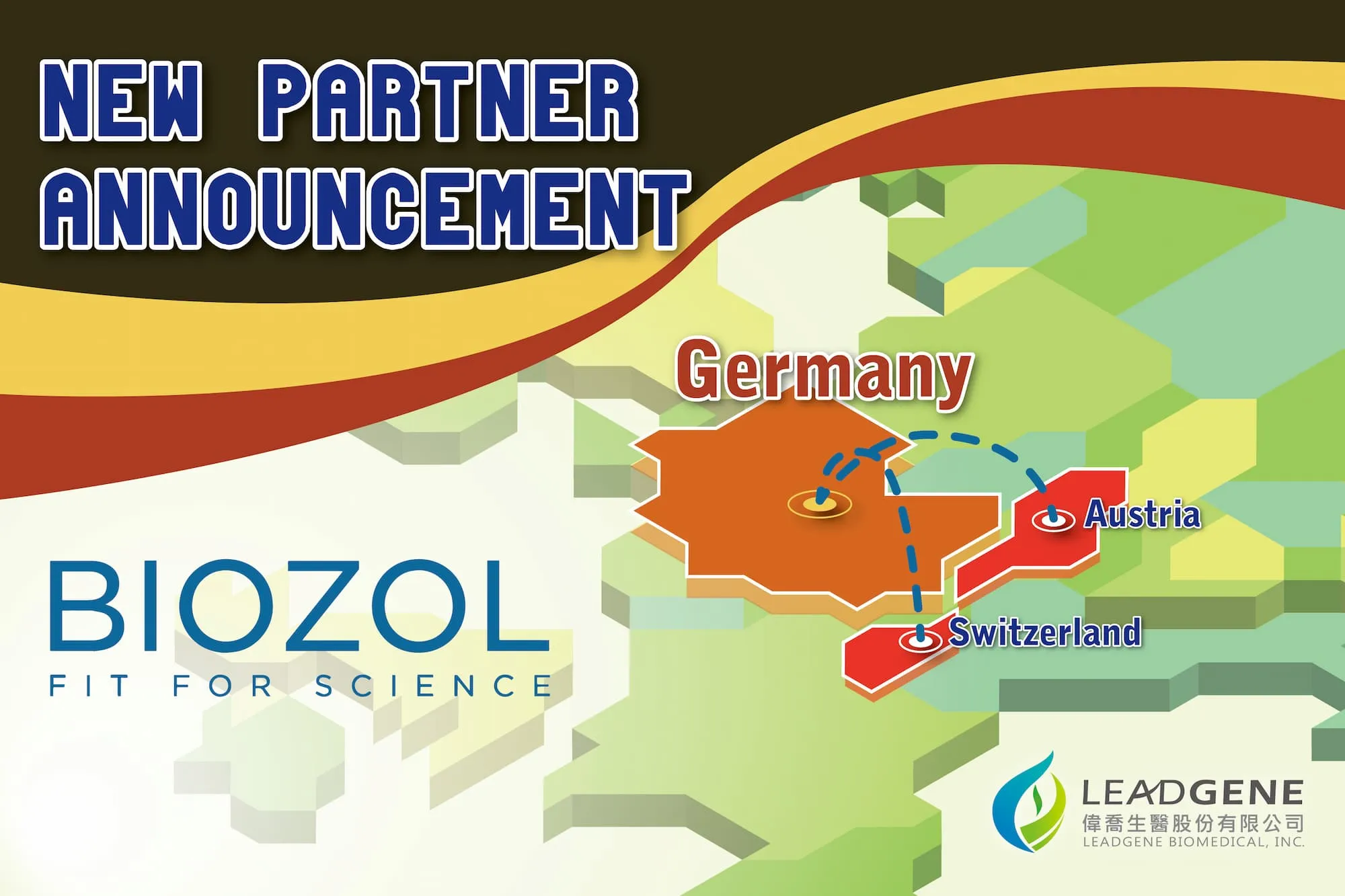 We are pleased to announce the distributor partnership agreement we signed with Biozol, which specializes in selling high-quality products and services for life sciences and laboratory diagnostics with over 30 years of experience.
Biozol aims to provide the best possible service for customers within the research and diagnostic industry.
In cooperation with Leadgene, Biozol will provide Leadgene's best products for your research.
Don't hesitate to contact them for any inquiries or questions regarding the effective use of Leadgene products.