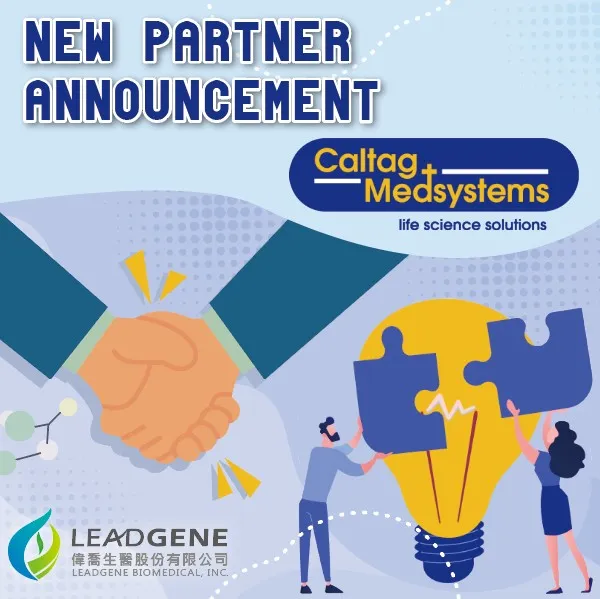 We are pleased to announce that we have entered into an agreement with Caltag Medsystems.
Caltag Medsystems will be our non-exclusive distributor in the United Kingdom and the Republic of Ireland for Leadgene's products.
Caltag Medsystems is a distributor of life science solutions with more than 20 years of experience and has high-quality products allowing customers to focus on what's important.
In cooperation with Leadgene, Caltag Medsystems will provide Leadgene's best products for your research.
Don't hesitate to contact them for any inquiries or questions regarding the effective use of Leadgene products.